Accessibility
For years, schools have had to buy additional accessibility software and hardware tools as an add-on to their choice of technology. Apple's approach is, of course, very different. If you open General Settings on an iOS device, you see at the centre of the list/screen the Accessibility settings. Accessibility tools are baked into iOS and are literally at the heart of the Settings menu. If you work in a school or a special school there are functions here that enable learners to access your curriculum. Indeed, every Apple product, from Watch to Mac and iPhone to iPad, includes Accessibility functions.
Apple's VoiceOver can be activated by a triple click of the home button. It offers an audio description of everything on screen as well as information about battery level and who is contacting you on FaceTime. VoiceOver also works with the built-in Apps, everything from web page content to eBooks can be narrated, at a speaking rate to suit the listener. Each key on the keyboard can be spoken as it is selected and entered. VoiceOver is also compatible with a range of Braille keyboards and displays.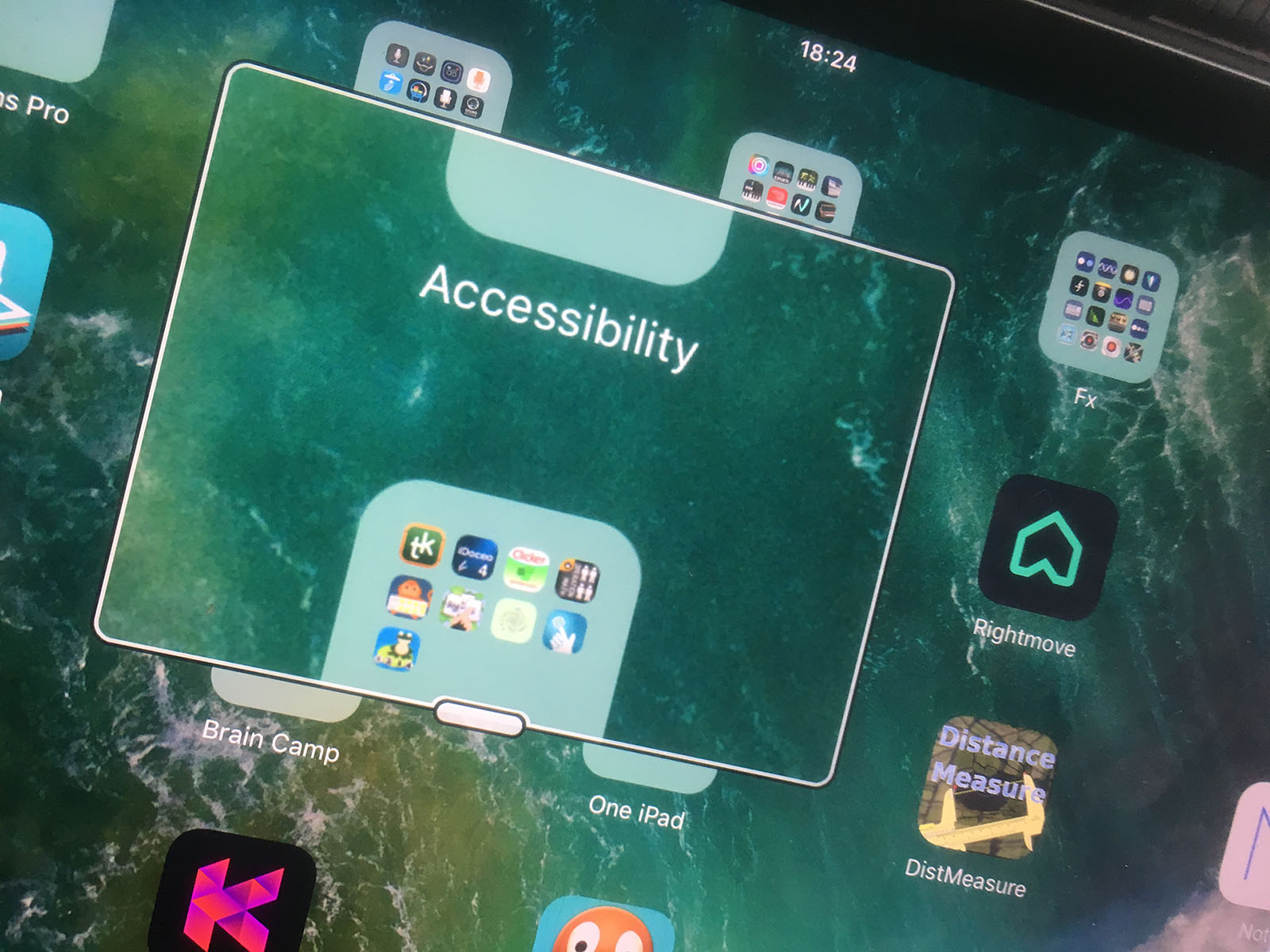 The Zoom tool has been around in iOS for a while and when switched on is enabled by a double three finger tap on the screen. Three fingers can also be used to navigate around the zoomed area. The Zoom can be set for a full screen effect or as a window, as in a picture in picture. The zoomed area can even have a filter chosen from the following settings – None, Inverted, Greyscale, Greyscale Inverted and Low Light.
In iOS10, Apple has also ramped up screen/light management, taking filtering very seriously. Using the new Display Accommodations settings, users can now invert colours, reduce the white point and choose from a range of colours that support different forms of colour blindness.
Apple, has also integrated the camera into the Accessibility toolset by enabling the camera to utilise the digital zoom function, again by a triple click of the home button. Now filters can be applied to help differentiate colours.
Apple has also developed very tight integration with bluetooth hearing aids made by the top manufacturers. These devices are designed for use with the iPad and iPhone and can automatically regulate volume settings and microphone sensitivity, responding to the location.
Switch control accessories are now a key part of the Apple ecosystem and play an important part in enabling users to participate effectively in education, work and at home.
These are just a few of the incredible Accessibility functions that are built into Apple products, often going unnoticed in schools. Here at Toucan, we have always had an inclusive approach to everything we do and if Accessibility is a key issue that you need more support with, we are more than happy to support you!