Apple Professional Learning
We provide Apple Professional Learning in a personalised way for schools.
Technology has a transformational effect on the society we live in. As educators, we need to provide our teachers and learners with the skills, experiences and confidence that are relevant to this ever changing world.
As leaders and practitioners in education, we need to keep up to speed with these changes. This includes everything from what and how children learn, eSafety, how teaching teams communicate and collaborate, data management and how the school connects to parents, stakeholders and other key services.

Strategy
Having a clear, whole school technology strategy is crucial to a well functioning institution. Knowing where and how to start this process requires confidence and experience. Educators often need a little help and support.
Apple Professional Learning provides this support from the whole school strategic vision, to the "nuts and bolts" of integrating technology into engaging and relevant learning experiences.
Delivery
Here at Toucan, we provide Apple Professional Learning in a personalised way for schools. This can be configured in many ways.
Vision and Planning with school leaders
Bespoke training for teaching and support staff
Coaching and Mentoring with in-class modelling
One-off whole school hands-on sessions on INSET days or twilights
Longer term training programs over a term or an academic year
Apple professional learning can be highly focused from small tweaks of support in a school, to full scale strategic approaches. Whatever your Professional Learning needs, Toucan have the experience to support you. Please call or email us.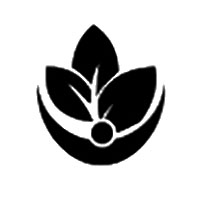 Julian's training was excellent. Staff were really engaged and motivated. We'll book him again!


Joanne
Executive Principal, Harris Academy Coleraine Park