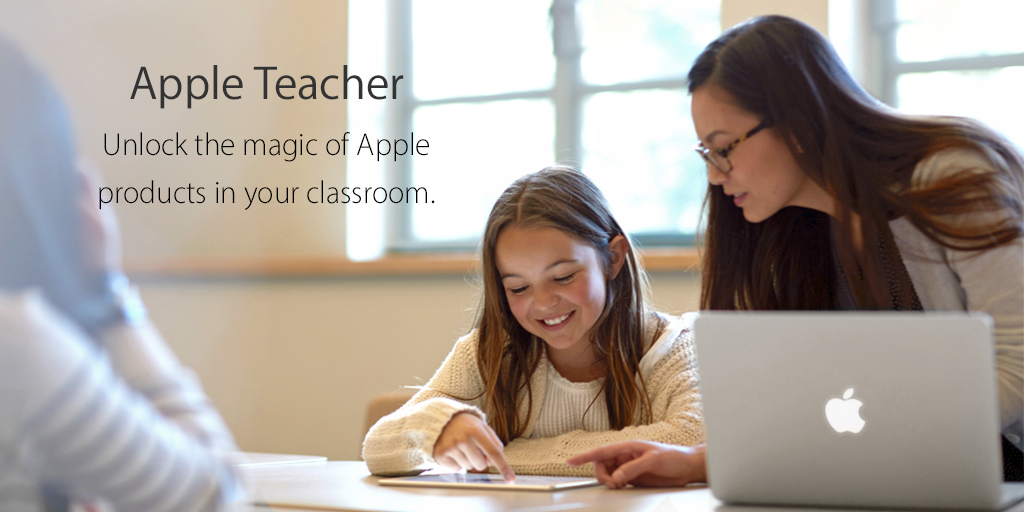 We are excited to tell you about Apple Teacher, a new professional learning programme designed to support and celebrate teachers. It offers self-paced learning with free learning materials, tips, inspiration and news to help teachers unlock the magic of iPad, Mac and built-in apps in your classroom. Apple developed this programme to support and celebrate the work you do every day.
Sign up, earn badges by testing your knowledge, then receive an official Apple Teacher logo and share your achievement with the world.
To learn more and sign up, please click here.
Should you have any questions or need more information, please do not hesitate to contact us on ku.oc.gnitupmocnacuot@selas.
Adnan, Jamie, Jeannie, Kristian, Sofia and Steve.

Thanks again for your years of continued support and expert advice; it means a lot to us that we can always trust you to provide nothing less than the best! You always go the extra mile and I appreciate that.

Matt Surman, Head, Wells Park School