We are well into the school year and also coming to the point where many schools decide how their technology budgets are spent. If you already have your kit and a great wifi set-up, you could be looking beyond the iPad and Chromebook to engaging add-ons like robots.
Here are some (hopefully useful) reflections on using Code-a-pillars, Bluetooth Beebots, Spheros and Dash and Dot Robots in the classroom. These products are all unique but have one thing in common and that is that they support coding and STEM. Even the least engaged child will show some interest if there is a Robot in the room.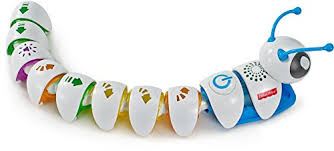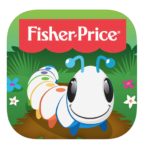 In EYFS we have used the Code-a-pillar robots that are battery powered robot caterpillars! They are big, chunky, tactile, with each section of the caterpillar being interchangeable. Each section is one of the following instructions; go right, go left, go forward, play music. The idea is that the children pull apart the sections and reassemble the sequence. There are target mats used as start and end points. The children have set up tracks/courses/adventures for the Code-a-pillar to explore. Having two Code-a-pillars has meant we could have four children working on that activity.
The positives have been that the unit sections are strong and durable although the devices themselves "eat" batteries. We have had to buy rechargeable batteries and chargers to keep them going. The staff and children like them. The negatives are that we have had some issues with the motors getting jammed, mainly due to children holding wheels whilst they are running. There is a great companion app called "Think and learn" Code-a-pillar. The app is similar to the Beebot app, but much better designed for younger learners. This is used on all the EYFS and reception iPads.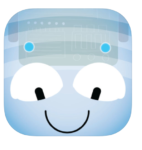 That brings us neatly to the Blue-Bot. These are exactly the same as standard Beebots apart from we can control them from an app very similar to the Beebot app. Educationally there is no real advantage when sequencing the instructions and the younger children often don't conceptually make the link between what is happening on screen to what is happening physically in the room. So, although they are popular, we tend not to use the bluetooth. They are incredibly robust and like the originals are easy to charge and maintain.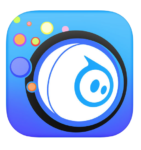 In Key Stage 1 we have been using four Spheros. These robot balls can be used for sequencing instructions for direction, speed, colour, limited sounds and jiggles. So, from a coding perspective, they add an exciting dimension. They also work well with the Tickle app for older students.
However, Spheros are not particularly accurate, especially when measuring longer distances. The bluetooth connections on the early models have been a little unreliable. The new SPRK and mini Spheros do seem to make more robust bluetooth connections with the iPad. Managing the balls racing around the room can be a challenge for some teachers. Ideally a room/space needs to be timetabled for the activity. The Hexnub rubber covers are definitely worth buying for added protection. The new Sphero mini at less than £50 each is attractive. A class set now becomes more financially viable.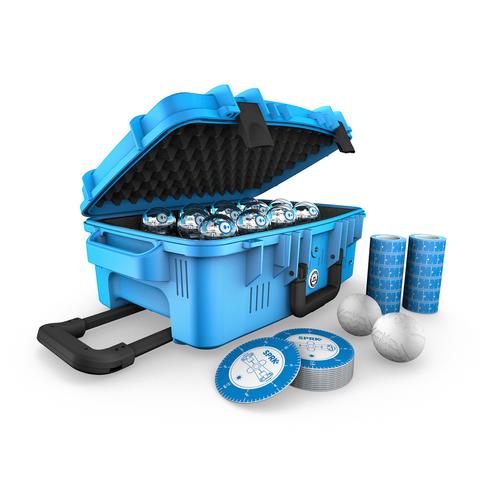 When you have class sets you also need charging and storage options. The company do appear to be responding to schools' needs with products like the Sphero SPRK Power Pack edition.
Last, but not least, is not one robot but two; we have the Dash and Dot robots. Dash is a fully programmable robot that moves with centimetre precision. It moves in all directions with great accuracy. This is combined with coloured "ear" lights and an eye composed of mini LED lights that can be programmed to animate. The unique features here are the proximity sensors. Dash can be programmed to respond to either a hand or a wall that it detects. Year five children spent a lesson recently exploring driverless cars and programmed Dash's sensors to detect moving and stationary objects.
The robots can also be loaded with voice recordings. These are recorded on the iPad and sent via bluetooth to the robot. The years 4,5,6 classes picked this process up very quickly. We couldn't quite turn dash into a Siri or Alexa personal assistant, but it gave the class the key concepts and understanding of how these "personal assistant" technologies work.
It is worth pointing out that the Dot robot doesn't move, but is still great for programming challenges. The fact that it remains stationary on the school desk means you can work in much smaller spaces than you need for both Dash and Sphero.
Adding some Robots to the school technology tool kit will help develop the coding and STEM profile in your school. If you have any questions about these technologies or would like to see some in action, please call one of the sales team on 020 8351 5111.