The iPad is often used as a tool for marking digital content; this is often in PDF format. Here we are going to discuss annotating a student's work on the iPad.
Here are 3 free ways to give digital feedback.
1. Skitch and Airserver – Fast, effective and live in the classroom
In the classroom you can annotate and display without a visualiser. Using Airserver and a neat free app like Skitch, we can mirror the teacher's iPad screen and use Skitch for clean, simple annotation. As the students write in the classroom, the teacher is simply taking photographs and highlighting areas of written work that are effective or require improvement!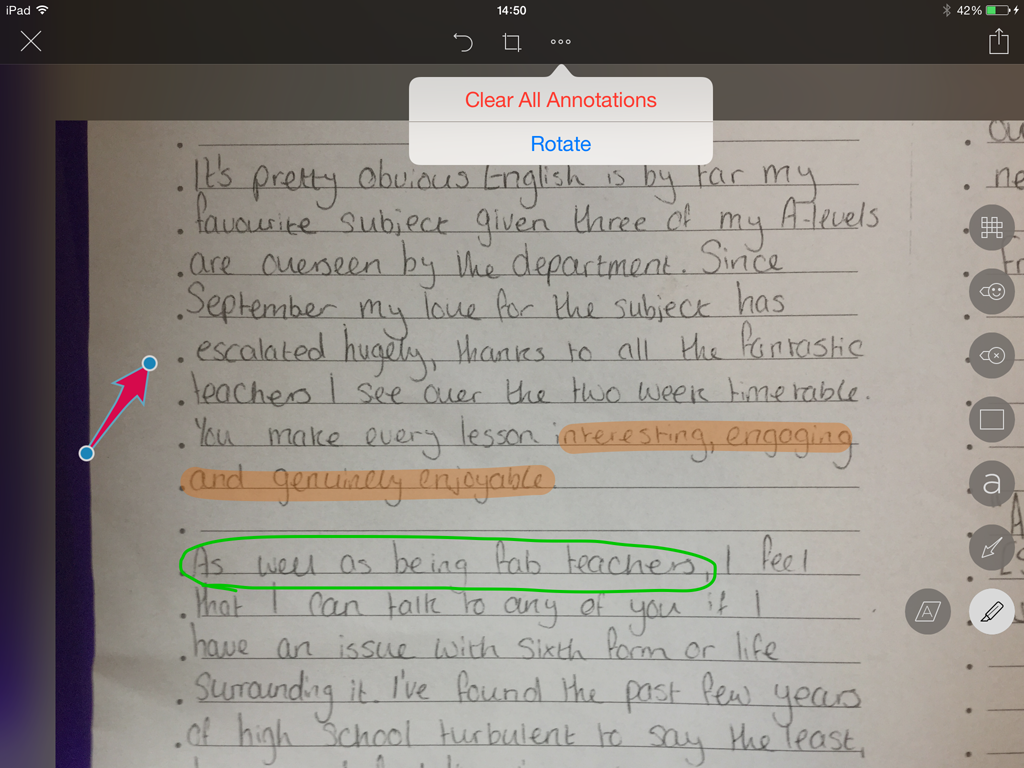 One of the key tools in Skitch is the pen/highlight tool. This is selected at the bottom of the tool kit.
Tap to toggle the line from a solid line to semi-transparent line.
When selected, the opacity of the line is reduced. See the orange highlighter at work above.
The Skitch/Airserver combo is a real instant wow and confidence creator for teachers.
2. Using Apple's Pages – a more formal approach.
It is possible to mark up students work in Pages without saving as a PDF. This involves simply selecting text and highlighting it.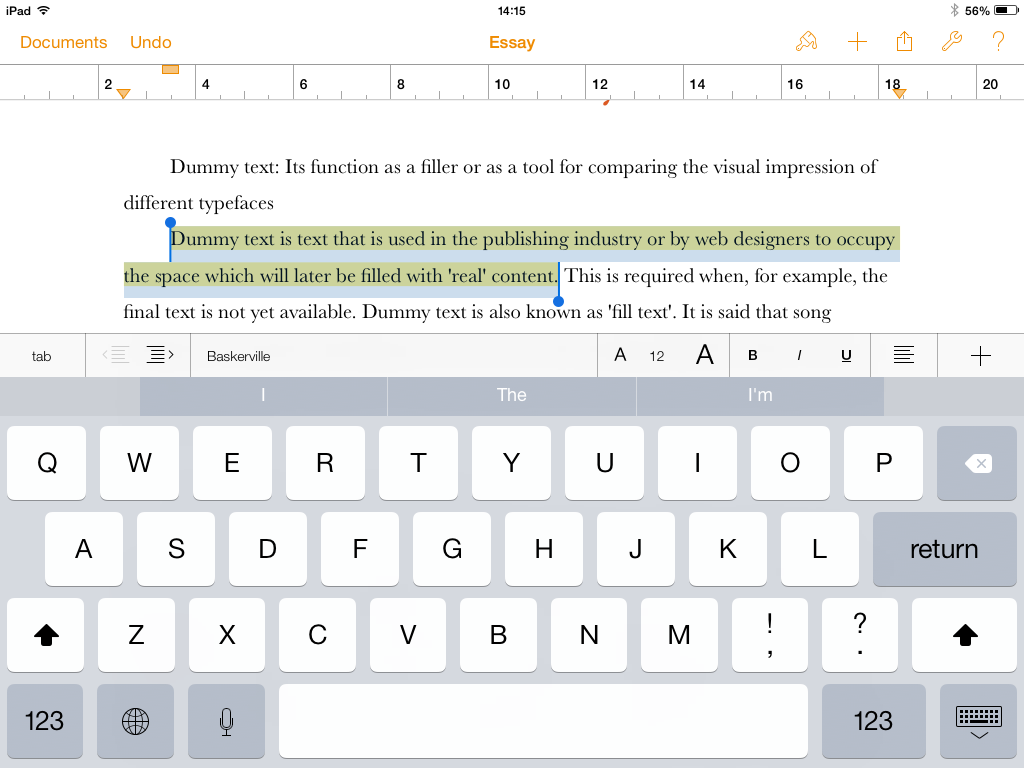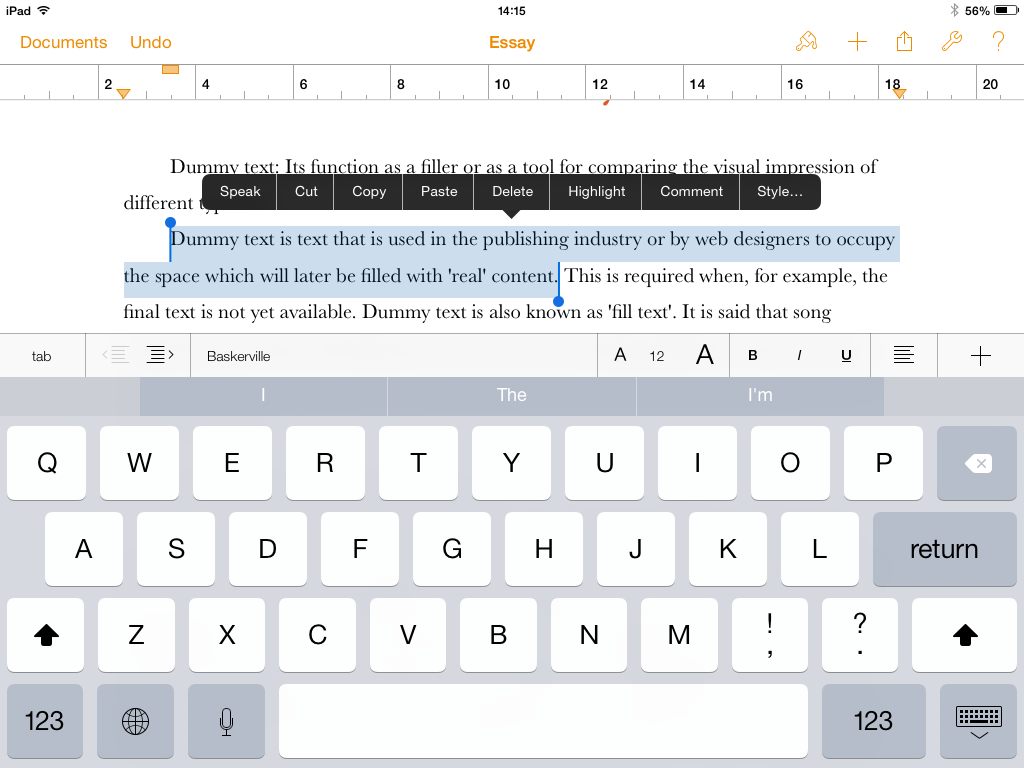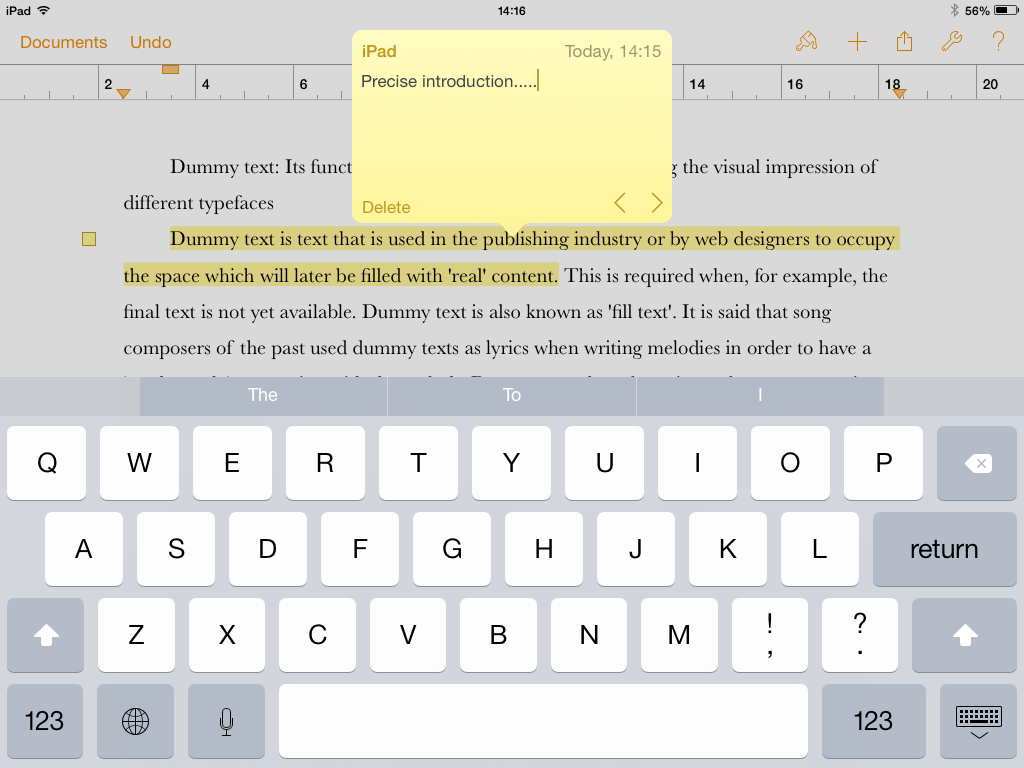 3. Annotating in Showbie – take control!
If you want to handwrite on the iPad and add other means of feedback, for example audio (voice recordings – hopefully encouraging ones!) Showbie is the most sensible way of doing this.
1) They can use the share option and "open in".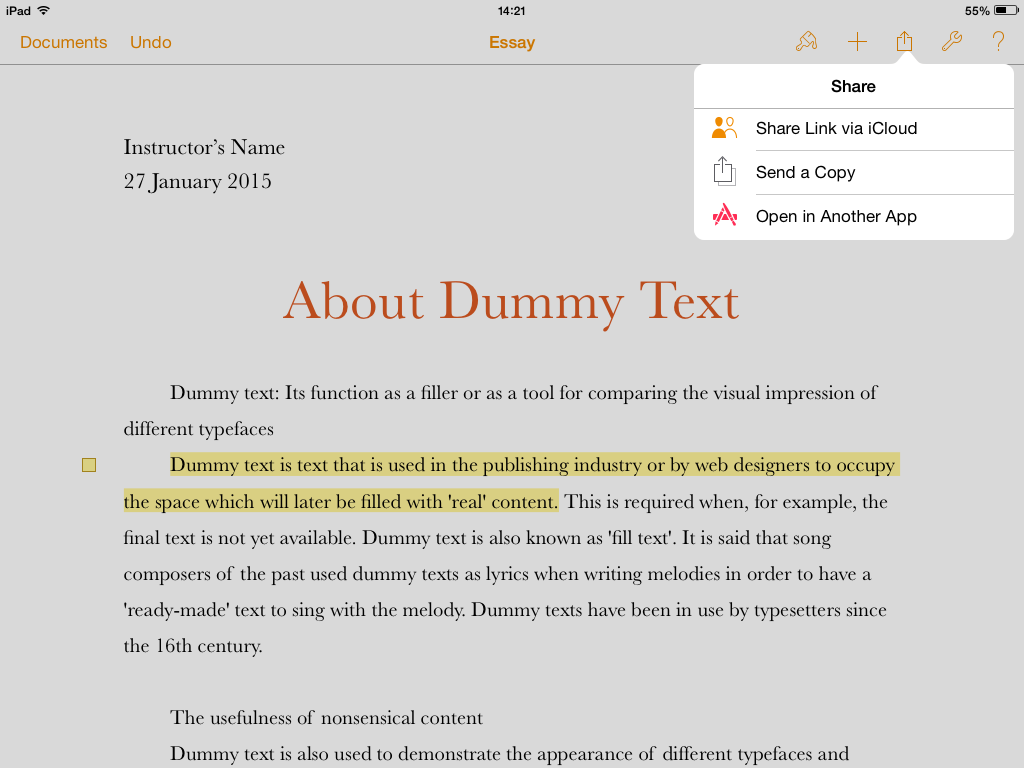 2) Next, select PDF and open Showbie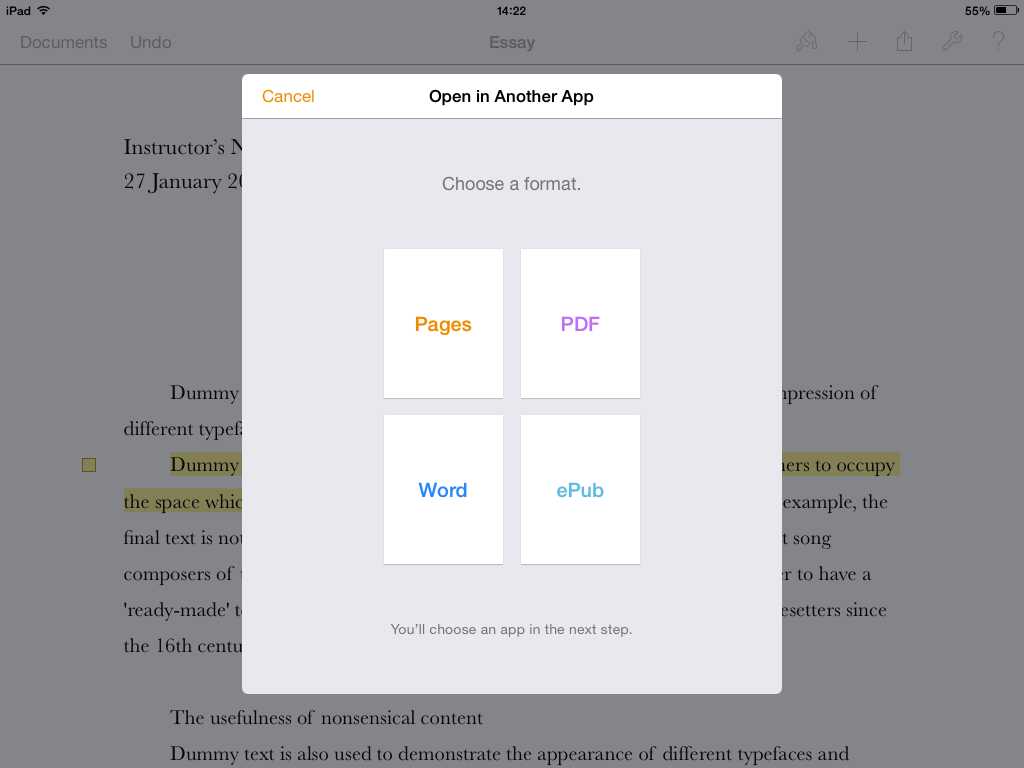 To begin with, you need your students to hand in their work as a PDF. From Pages and Keynote this is straightforward enough.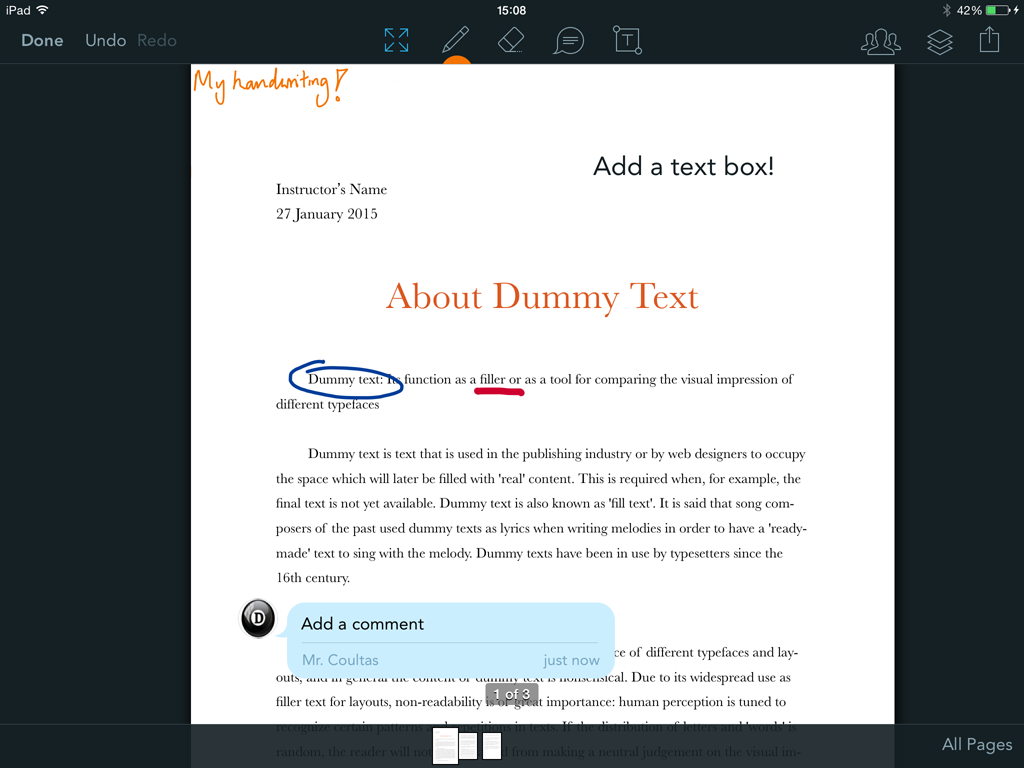 Showbie's annotation tools have just been expanded. When we open a PDF we can:
handwrite with a finger or (if you must) a stylus;
add a text box that remains visible;
add a mark up style comment that retracts and opens when tapped.
Of course after annotating we can still add a text, voice or video comment. Learners love a positive voice comment!
Of course there is a fourth route and that is working with Google docs, but more of that later!