We now live in a new world of remote and new normal
We now live in a new world of remote and new normal
Article by Tom Able-Green, Industry Specialist (Education & Modern Workplace), Academia Technology Group
We are now living in a world of "remote" and everyone is considering what their "new normal" might look like. The serious situation we have found ourselves in because of COVID-19 has affected everyone, whether they are in education or in business. It has been almost impossible to avoid the impact and effect it has created on the world.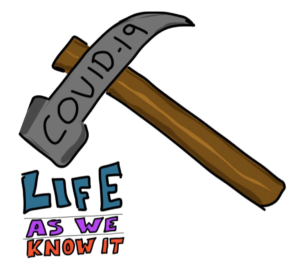 Over the last two months, I have read so many articles from professionals, education specific bloggers and have also spoken with many leaders in education; there has been a common theme and message coming from the discussions.
I am paraphrasing but:
"This is the end of education as we know it."
"We are now educating as if it's 2030."
"We must now create an education system fit for the 21st century."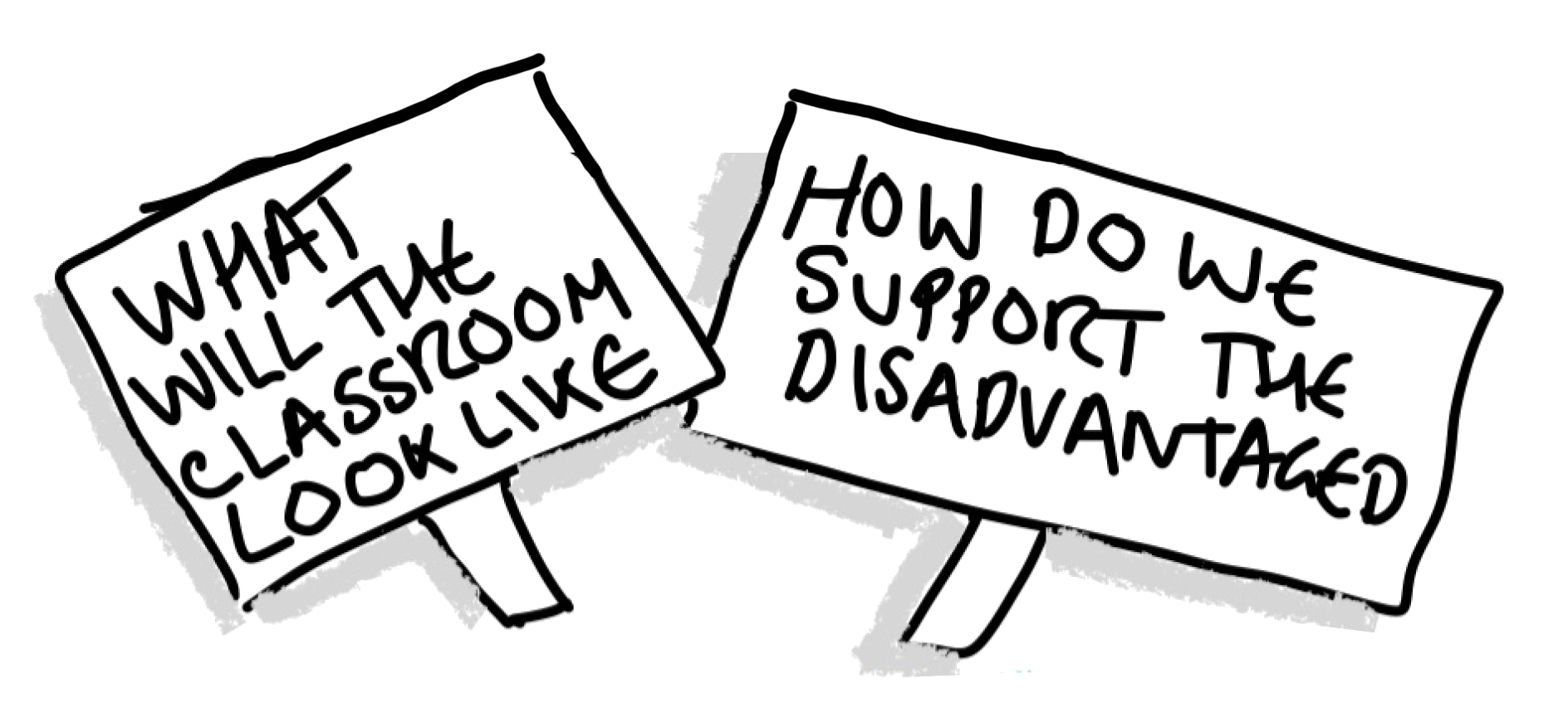 In the education sector (in the UK), we have been waiting with anticipation to see how the government will move forward, but more importantly, how the DfE is supporting the education sector during the current situation and how critically it might do so in the future. Whilst we can always find positive outcomes in times of uncertainty, the reality is that we are now seeing, more than ever, where the cracks might start to appear. Important decisions need to be made and policies put into place in key areas; let's be honest, the list is pretty long.

What does the new "classroom" look like?
How will we support learners in all education verticals?
How can we support disadvantaged students?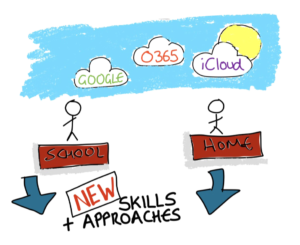 The DfE has recently launched various schemes to help the primary and secondary sectors with important and valued support to move the establishments to the "cloud". Ironically, this is something that has been discussed and highlighted since 2015 specifically with O365 and G Suite for Education and the Academia Group has played a vital role in offering this support to existing and new customers. The second phase (and equally important), is how to get devices into students' hands.
What we have been able to experience as a sector, in most cases, is how we have been able to adapt (forced) to these new ways of learning. We miss the interaction of seeing colleagues face to face, but we have created new ways of communication, collaboration, working remotely, learning remotely, and how we give valued feedback.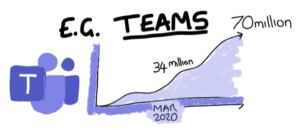 As an example, Microsoft Teams, being a device agnostic communication tool, has seen a huge rise in its daily usage from 34m per day to over 70m. Video conferencing tools have enabled teachers and students to continue communicating. It has also given more flexibility and offered an engaging way for students to use challenged or project-based learning. It has become the new "accepted" way of supporting students in their development but most importantly creating new skill sets for these learners.
My own children (11 and 17) are at critical stages of their education. As an 11 year old, my son is leaving Year 6 but he has missed sitting his SATs, possibly his last day and school shirt signing, his leaver's disco and other key experiences such as walking to and from school for his last term – all of which saw huge changes with our daughter at the same age.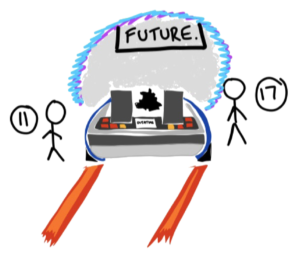 At 17, she is in her first year of 6th Form and we now know she is likely to miss a core, important and key part of a 2 -year course. She's loved being at college, being more "adult" and whilst she has been fortunate to continue her learning remotely (and fortunately, she has worked really hard), she is part of a student cohort that is likely to face different challenges with remote learning, such as feelings of isolation, flickering attention, and engagement fatigue.
Expectation has also been an emotion we have all had to understand and has since gained new meaning. As a parent (and I'll use myself as context), understanding what I expect to happen from a teaching and learning perspective and knowing what is possible versus the reality; the reality is that my children attend a great school and college but are very different in their approaches. The reality that, as parents, we also have our jobs to do (including parenting) and so manage the fine line of what is and isn't acceptable to achieve through the day.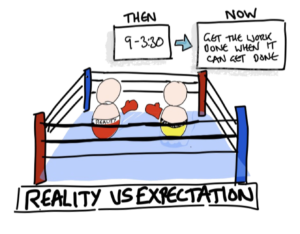 If I said we have built a new type of community in our household, it would make it sound very odd, but our family community has changed. It's changed in the way we communicate differently, we are more understanding hopefully, and our expectations have certainly changed. At the start of "lockdown", we weren't sending our children (in uniform) to their rooms with a packed lunch and making them work 09:00 – 15:00, but there was an element of enforcing study periods of 2.5 hours in the morning, having a break for lunch and then another 2 hours in the afternoon. But, fast forward 8 weeks, and the "schooling thing" has evolved (relaxed) – now the expectation from us as parents and our children as students has become very much, "You know you have your studying to do, but you decide when you do it and in what order and as long as you complete what is required, that's fine."
It's fair to say that it's not always been that easy, but a new level of maturity, kindness and self-awareness is much more visible, maybe something that wouldn't have been developed in the same way had this not happened. Talking to colleagues, industry specialists and friends, I know everyone has had different experiences, but what's great is that no one is right or wrong and all have our own expectations.
During the last couple of months Academia Technology Group has hosted many successful webinars through our Virtual Technology Conference (academia. co.uk/VTC) in which we saw many topics discussed but there is one question I'd like to end with.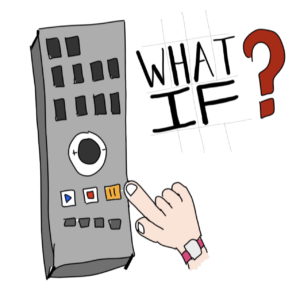 "What if we just hit pause on the world?"

Of course, it is not as black and white as that, but it's an interesting debate to have. We have never had such an opportunity to redefine and rebuild the way we do things, in education and in business. If Education is never going to be the same again, then how should it be? What could a new normal look like? Should we take a little more time to make the important changes in the way we offer teaching and learning, how we provision students to have access to technology bridging the socio-economic climate and even define new working practices and policies? The reality is that teachers are pretty amazing and we will always need teachers, but the curriculum could be changed, meaning student skill sets being redefined. We could, more than ever, empower and prepare our future generation for a modern world.
Someone once said to me that the pace of change has never been this fast and it will never be this slow again – I think now is that time.
I say "don't ditch online learning."
Tom Able-Green
For pricing call us on 020 8351 1511 or email
ku.oc.gnitupmocnacuot@selas